Brick Masonry
Welcome to Brick Masonry.info, your Brick Masonry resource. There are a wide variety of brick services and brick structures available through professional Brick Masonry Services, to include installation, repair and restoration.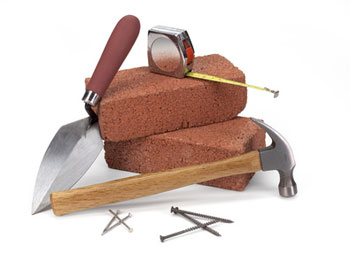 Brick Masonry Services
Some of the brick services and structures that may be offered by your local Brick Masonry services include:
Brick Sidewalks
Brick Paths and Brick Pathways
Brick Driveways
Brick Walkways
Brick Walls
Brick Retaining Walls
Brick Planter Boxes
Brick Stairs
Brick Columns
Brick Facades
Brick Chimneys
Brick sidewalks are often found in older towns and communities. Recently more towns around the United States have used brick sidewalks to enhance the look of a downtown area. Brick masonry sidewalk not only looks great, but also can last for many years and requires little up keep and an occasional repair. A brick sidewalk is helpful when you have an odd slope or grade as each brick can help ease the transition. A brick masonry walkway looks much better than a plain concrete one any day. Areas of the Country that have freezing temperatures tend to require more maintenance that areas further south that have milder climates.
Brick Paths are a nice touch to a backyard. When done in a curve pattern, brick masonry can really enhance the look of an area that winds through some trees, shrubs or flower beds. It can take you from one part of your property to another in a way that is comfortable and enjoyable and you follow the brick pathway to the next area.
Brick Driveways are very impressive to look at. When you consider the amount of brick masonry and brick work involved, it can be quite a site to look at. Anyone pulling up to an all brick driveway knows that this home is a bit more special and unique. It's not necessary flashy, but it is all classy. Depending on the style of home, you would use a certain type of brick. A classic Victorian would require a more classic looking brick, perhaps a uses worn look. Some people pay extra for used bricks! A modern home could get away with a plain brick or even some other colors other than red.
Brick walkways tend to be most common leading to a front door of a home. Brick masonry walkways involve setting the bricks into cement and them pointing them to a finished look. The pattern you choose when building a brick walkway can determine the amount of bricks you will need. Fancy patterns cuts will use up many more bricks.